A PERFECT SMILE PICTURE WITH
Gum Surgery - Periodontics
What is Periodontics? (Gum Surgery)
Periodontics is a specialized field of dentistry that focuses on the inflammatory diseases of the gums and other parts of the mouth surrounding the teeth.
Who needs Periodontics treatment? (Gum Surgery)
Any individual who shows the following symptoms are better advised to check with a periodontist:
Gum bleeding while chewing food or brushing teeth
Continued halitosis (Bad breadth)
Recession of the gums and loose teeth
Gangrene (decay) of the oral tissue
History of gingivitis
Non-Surgical Treatments
Root Planing and Scaling – Root planning involves detailed scaling of the root surface to decrease inflammation of the gum tissue.
Surgical Treatments
Gum flap surgery – In areas which are inaccessible the gum tissues will be reflected, infected tissues, damaged outer coating of the root will be removed and the bony defect will be filled with bone graft and covered by regenerative membrane.The gum will be placed in the original position and suture.
Root coverage procedure – The exposed roots due to the gum diseases will be covered to even the gumline and root surfaces.
Gingivectomy – Surgical excision of excessive growth of gum tissues to improved the aesthetic.
Other Gum surgical Procedures are – Frenectomy, Crown lenghtening etc.
Panels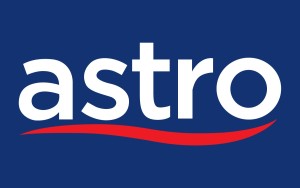 Dental Financing
If some or all of the services you want won't be fully covered by your insurance policy, ask about dental financing.  The Dentist offers dental options including interest-free financing, reducing the burden by giving you a small monthly payment to make instead of a large lump.
Insurance
Don't hesitate to talk to your dentist about financial concerns. If you have limited insurance coverage and don't want to go too far above that coverage ceiling, your dentist can prioritize your dental work so that it fits your budget and your dental coverage. If you've got a limit per year, your dentist can schedule your needs based on that limit and could suggest the most cost effective treatments possible.