A PICTURE PERFECT SMILE WITH
What is Endodontics?
It is the dental speciality that deals with diagnosing and treating of dental pulp or the internal tissue of the teeth.
Who needs an Endodontics Treatment?
Adults that show the following symptoms require an endodontics treatment:
Immense tooth pain
Tooth with abscess
Cracked tooth
Dislodged tooth
Knocked-out tooth
Respective Treatment
Root Canal Treatment – The dentist will remove the infected inner content of the root and filled it with gutta percha.
Apicoectomy –  If the tip of the root is infected, the dentist will perform a minor surgical procedure and remove the infected tip of the root.
Porcelain crown or zirconia crown to cover the root treated tooth.
Top-Quality Root Canal Treatment In KL, Malaysia
Root canal treatment is a complex dental procedure intended to remedy severe tooth decay, inflammation, or infection — and it is an essential part of preserving excellent oral hygiene. The Dentist @ Tropicana is among the root canal treatment in KL, Malaysia that implement reliable approaches to treating it.
This procedure can save your natural tooth and restore its function, allowing patients to maintain optimal dental health. Rest assured that our team is devoted to performing the best root canal treatment. We prioritize your comfort and pay close attention to every detail to ensure that we deliver an effective solution to your dental problems. Our goal is to accommodate with the highest quality care possible. 
Panels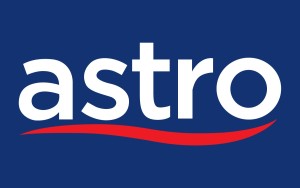 Dental Financing
If some or all of the services you want won't be fully covered by your insurance policy, ask about dental financing.  The Dentist offers dental options including interest-free financing, reducing the burden by giving you a small monthly payment to make instead of a large lump.
Insurance
Don't hesitate to talk to your dentist about financial concerns. If you have limited insurance coverage and don't want to go too far above that coverage ceiling, your dentist can prioritize your dental work so that it fits your budget and your dental coverage. If you've got a limit per year, your dentist can schedule your needs based on that limit and could suggest the most cost effective treatments possible.
Restore Your Damaged Teeth With Root Canal Treatment In KL, Malaysia
Root canal treatment is needed when the pulp — which is the soft tissue inside the tooth — becomes infected or inflamed. This can happen due to severe tooth decay, cracks or chips in the tooth, trauma to the tooth, or repeated dental procedures on the same tooth. 
Ignoring a tooth infection can lead to unbearable pain, swelling, and even tooth loss. At our clinic, our team of competent dental specialists are equipped to remove your infected pulp from the inside of the tooth, thoroughly cleaning and disinfecting the affected area, and ultimately fill it with dental material that helps to prevent further infections, ensuring that you receive top-notch dental care.