WHAT ARE DENTAL IMPLANTS?
Permanent solution for tooth loss
A dental implant is an artificial tooth root that is placed into your jaw to hold a replacement tooth or bridge. Dental implants may be an option for people who have lost a tooth or teeth due to periodontal disease, an injury, or some other reason.
Advantages of implants:
There are many advantages to dental implants, including:
Improved Appearance: Dental implants look and feel like your own teeth. And because they are designed to fuse with bone, they become permanent.
Improved speech: With poor-fitting dentures, the teeth can slip within the mouth causing you to mumble or slur your words. Dental implants allow you to speak without the worry that teeth might slip.
Improved comfort: Because they become part of you, implants eliminate the discomfort of removable dentures.
Easier Eating: Sliding dentures can make chewing difficult. Dental implants function like your own teeth, allowing you to eat your favorite foods with confidence and without pain.
Improved Self – Esteem: Dental implants can give you back your smile and help you feel better about yourself..
Improved Oral Health: Dental implants don't require reducing other teeth, as a tooth-supported bridge does. Because nearby teeth are not altered to support the implant, more of your own teeth are left intact, improving long-term oral health. Individual implants also allow easier access between teeth, improving oral hygiene.
Durability: Implants are very durable and will last many years. With good care, many implants last a lifetime.
Convenience: Dental implants eliminate the embarrassing inconvenience of removing dentures, as well as the need for messy adhesives to keep them in place.
Neighbouring teeth need not be reduced or disturbed.
Panels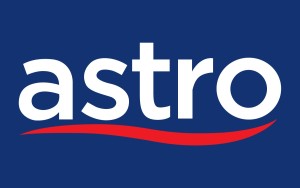 Dental Financing
If some or all of the services you want won't be fully covered by your insurance policy, ask about dental financing.  The Dentist offers dental options including interest-free financing, reducing the burden by giving you a small monthly payment to make instead of a large lump.
Insurance
Don't hesitate to talk to your dentist about financial concerns. If you have limited insurance coverage and don't want to go too far above that coverage ceiling, your dentist can prioritize your dental work so that it fits your budget and your dental coverage. If you've got a limit per year, your dentist can schedule your needs based on that limit and could suggest the most cost effective treatments possible.