Get Your Beautiful
Smile With Aligners

Invisible, Easy, Hassle-Free




– No More Metal Braces –



(They Give Faster Results, Pain-Free, No More Metals & Wires In The Mouth)
Straighten your teeth in the most discreet way. For people who dislike braces, hate the thought of wires & brackets in the mouth, our Invisible Braces, have been developed especially for treating & aligning your teeth in a comfortable and discreet way, almost unnoticeable, without any metal clasps, screws or brackets in your mouth.
It is highly effective and gives faster results. Perhaps, you want your new smile to be ready in time for a special event 6 months from now. Experience the life-changing effects of the brand new, confident you.
Don't wait, schedule an appointment for your aligner today!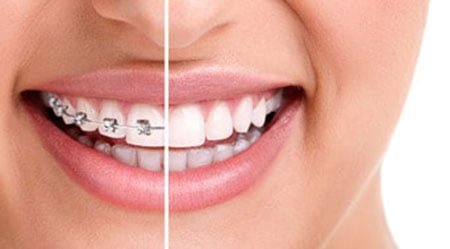 Experience Professional Dental Care
Our experts have over 40 years of dental experience. We provide professional & comprehensive services such as general dental care, checkups, oral health consultations and any treatment for patients of all ages!
We are passionate about providing dental treatment that is effective, yet as painless as possible! Our facilities are equipped with state-of-the-art equipment, including 3D imaging – cone beam computed tomography (CBCT).
Above all, our dentists are "friendly, gentle and caring" and "patient care is our utmost priority and concern". We want to make your visit with us an extremely pleasant one while we're fixing your smile.
Beautify Your Smile At Any Age
From the young to the elderly, teeth alignment is now possible. It's faster, safer, easier & painless solution to most teeth alignment issues. Come & get an analysis done!

Simple & Hassle-Free
You no longer have to wear uncomfortable, embarrassing metal braces for years, just to have straight teeth.

Transparent & Invisible
Nobody has to know that you are undergoing treatment, if you don't want them to.

Hygienic
You can take it out and clean easily at any time, so food doesn't get stuck on it, unlike metal braces.

Faster Results
It is very effective and faster than traditional braces which takes years to correct. Best of all, it is flexible, painless and convenient.
"Many thanks to the dentist for giving me a beautiful confident smile."
– Ms. Miao
"Dentist gives very clear pictures and explains everything prior to treatment."
– Mr. Robert
"Feeling more confident smiling. Thank you, doctor."
– Ms. Jaya
THE DENTIST @ TROPICANA is a premium Dental Clinic established by an experienced Dental expert, Prof. Dato' Dr. Pushparajan P. Pillai. We have been catering patients from all over the world. The friendly atmosphere, our facilities, reliability and cost effective services in our premises have helped us to stay at a top level in our profession. "We strive to satisfy you with nothing but the best of the best treatments available".
Prof. Dato' Dr. Pushparajan P.Pillai
DSPN, PKT, FDSRCPS (G) U.K. MDS (PERIO), BDS (INDIA), FPFA, FICD
BDS, MDS (Perio), Cert. Implantology, Cert. Endodontics
BDS, MBA (H.A.), Cert. Aesthetic Dentistry, Cert. Orthodontics
We have a universal 5-Star Rating with almost all patients!
A Million Smiles & Still Counting …
With over 40 years of experience, our senior dentist has treated countless number of patients & still continue to create beautiful smiles
If some or all of the services you want won't be fully covered by your insurance policy, ask about 'dental financing'. The Dentist offers dental options including interest-free financing, reducing the burden by giving you a small monthly payment to make instead of a large lump.
Don't hesitate to talk to your dentist about financial concerns. If you have limited insurance coverage and don't want to go too far above that coverage ceiling, your dentist can prioritize your dental work so that it fits your budget and your dental coverage. Your dentist could suggest the most cost effective treatments possible.
Mon – Sat: 9:00am – 7:00pm
Sun: 9:00am – 2:00pm
This Consultation is Worth RM80
Today, we are offering it for FREE!
Limited to 10 slots per week. First come first serve